White gold is created by an alloy of pure gold mixed with other metals like zinc, copper, nickel or palladium.
Edenly offers you a wide selection of diamond jewellery in
white gold
:
engagement rings
,
wedding rings
,
earrings
,
necklaces
, 
bracelets
.
When we think of gold jewellery we usually think of yellow gold. However,
white gold
is increasingly popular in
jewellery
and paires extremely well with
diamond jewellery
to add that extra sparkle.
White gold is made by adding additional metals to the
gold
to create an alloy with the right colour and properties. The
white gold
in all of our
white gold jewellery
contains 75%
gold
and then silver copper and palladium.
The metal is coated in a layer of rhodium to make it shimmer, this can become worn although you can always have this topped up in a highstreet jewellers even if you buy the item from an
online jeweller
.
White Gold Jewellery
: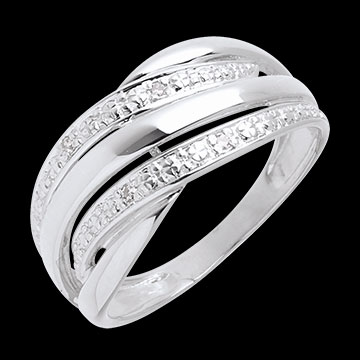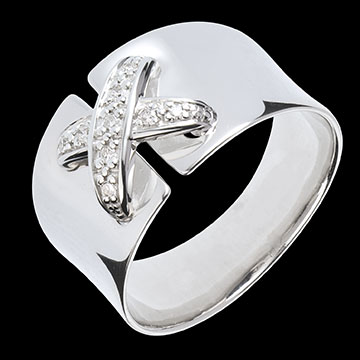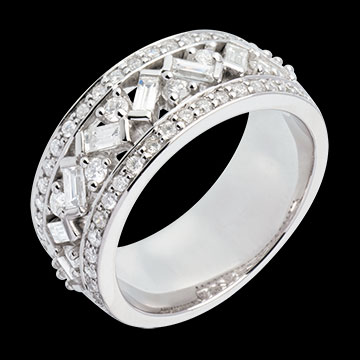 Articles on
White Gold Jewellery
:
Article:
18 carat Gold Jewellery vs 14 carat Gold Jewellery
Article:
White Gold vs Yellow Gold