Edenly, your jewellery online, bought in the highest confidence.
Edenly Online Jewellery Shop

Edenly sells jewellery of the highest quality online in full security.

We are an online jewellery shop that guarantees your jewellery for a year and will refund you the difference if you find a piece of our jewellery for less elsewhere.

Our professional team is passionate about the world of online jewellery and at your service to ensure your satisfaction, and that you have the best possible experience of online purchasing on edenly.com.

Thanks to new technology and the creativity of our team, we offer you a new approach to the world of online jewellery.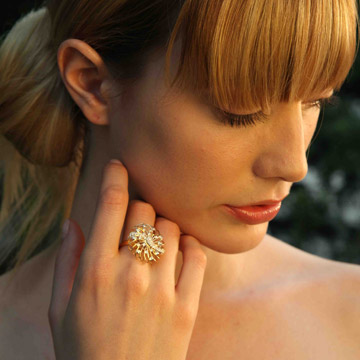 You will find in our online jewellery shop: 


- An innovative design tool: easy to use, it allows you to create your ideal ring in just a few clicks.

- A search engine tailored to your desires: answer a few simple questions to find the perfect piece of jewellery. 

- Exclusive, original products: The Diamonds Box is a gift case containing a choice of 30 pieces of jewellery.
It allows you to avoid the difficulty of choosing a piece of jewellery, because it is her that chooses the piece of jewellery she would like from the box you give her.


 


Some innovative and practical tools that help to ease your online purchase: 


- 3D imaging of our jewellery so that you can see it from all angles.
- The Edenly Magnifying Glass: to zoom in even further and see the most minute details of the jewellery.
- Interactive list of jewellerygifts: if you are not sure of your choice, you can create and send your list of ideas to your friends. They can then leave their comments on your list online. And if you really havwe no idea, we suggest you ask her to create a list and send it back to you.
- The Face To Face: a playful and useful tool. It allows you to vote for your favourite jewellery to help other internet users to choose their jewellery.


Guarantee


For a period of one year from the date of delivery, the online jewellery has a parts and service guarantee against any faults. We are committed to refunding or exchanging any defective jewellery that you return to us during this period. See Conditions.


Refund of the difference if found for less elsewhere:


If in the 15 days following a purchase made on our online site, you find the same product for less on a french internet site or in a french shop, we will refund you the difference in price. See Conditions.