Order until midnight on December 21st to ensure your delivery before Christmas.
White Gold and Diamond Sapience Necklace
Description
A band of shiny white gold and a band of paved white gold are suspended from a white gold venetian chain.
With gold chain 9K .
10 diamonds : 0.06 carat - White gold (9K Gold = 375/-): 1.81 g.
+ Measure
Why gold and diamond symbolize eternity?
Technical information
Quality is my absolute priority throughout the manufacturing process. Dozens of quality tests are carried out on each jewel»
Laurent, Production Director
Excellence at each step of the manufacturing process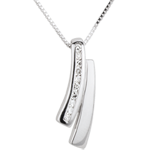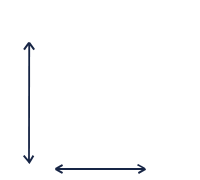 Pattern thickess: 6 mm
Pattern width: 17 mm
Customer reviews (7)
With over 98% satisfaction and 40 000 orders a year, our customers speak for us.»
Edwin, Manager director
Customer reviews about this product
| | |
| --- | --- |
| FaridArgenteuil | « Il est magnifique » |
| ThierryPugnac | « Très très beaux articles. Parfaitement conformes à la description. Excellente présentation pour offrir. » |
| AdamMülheim | « Schön gearbeitet » |
| FaridArgenteuil | « Ils sont vraiment subliminaux » |
| ElisabethBreuches Les Luxeuil | « Très satisfaite. Tout à fait conforme à mon attente. » |
| JanaOberhermsdorf | « Der Schmuck ist sehr schön. Allerdings wirkt die Kette sehr viel schmaler (die Glieder und somit die Form sind viel kleiner als abgebildet) » |
| GünterRauen | « Der Schmuck macht einen guten Eindruck und gefällt mir gut, ob er bei der zukünftigen Trägerin auch gut ankommt werde ich erst in 6 Wochen feststellen. » |
+ reviews of this model
Mask reviews
Guarantees
Every day, I make sure every customer is totally satisfied.»
Sabrina, Customer Service Manager
Price
Security and Delivery
Warranty and Returns
"Committed", our vision of respect