All our BLACK FRIDAY offers are already available.
Description
Inspired by the shape of a rough diamond, these precious pyramids, one facet wearing a diamond , are stylish and modern.
With gold chain 375/- .
6 diamonds : 0.024 carat - White and Yellow Gold (9K Gold = 375/-): 1.96 g.
+ Measure
Collection Genesis
I love work done with geometric lines,and inspired by the forces of Nature.»
Sarah, Design Director
Why gold and diamond symbolize eternity?
Technical information
Quality is my absolute priority throughout the manufacturing process. Dozens of quality tests are carried out on each jewel»
Laurent, Production Director
Excellence at each step of the manufacturing process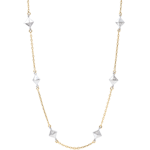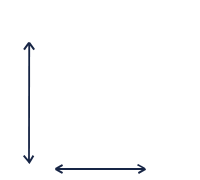 Pattern thickess: 6 mm
Pattern width: 6 mm
Guarantees
Every day I make sure every customer is totally satisfied.»
Sabrina Ouarti, Customer Service Manager
Price
Security and Delivery
Warranty and Returns
"Committed", our vision of respect
Customer and press reviews
>
Customer and press reviews
With over 98% satisfaction and 20 000 orders a year, our customers speak for us.»
Edwin, Managing Director
Customer reviews about this product
Tree beau bijoux de tree belle qualite mais la durée de livraison plus de 10 jours de retard par rapport à la date Rice a la commande Pas terrible

Jean-claude, Offemont

Kam als Geschenk sehr gut an, auch wenn der Eindruck nach dem Foto auf der Homepage ein anderer war als in Realität.

Manfred, Tübingen

lE BIJOU EST RAVISSANT ET FACILE A PORTER EN TOUTES CIRCONSTANCES PAR SA DISCRETION

Monique, Bèlcodène

Sehr hübsch, hoffe er hält und sehr lange und das dünne Kettchen reißt nicht

Sarah, Lauf A.d.pegnitz (lauf)

bien

Mar, Madrid
See more customer reviews on this model
OUR COLLECTION PRESS RELEASE

See all press recommendations