All our BLACK FRIDAY offers are already available | Right of return extended to january 14th 2022.
Jungle Sacrée engagement ring - 0.09 carat diamond - pink gold 9 carats
Description
A strong and supple kind of bamboo which is fashioned into pink gold eternal engagement ring. The nodes of the bamboo are encrusted with diamonds in pink gold to highlight the diamond solitaire.
Central stone 0.09 carats.
13 diamonds : 0.131 carat - Pink gold (9K Gold = 375/-): 1.35 g.
+ Measure
Why gold and diamond symbolize eternity?
Technical information
Quality is my absolute priority throughout the manufacturing process. Dozens of quality tests are carried out on each jewel»
Laurent, Production Director
Excellence at each step of the manufacturing process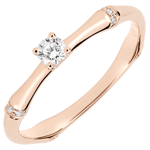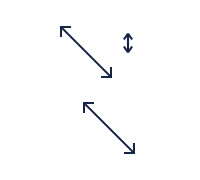 Top width: 3 mm
Top thickness: 3.5 mm
Bottom width: 1.4 mm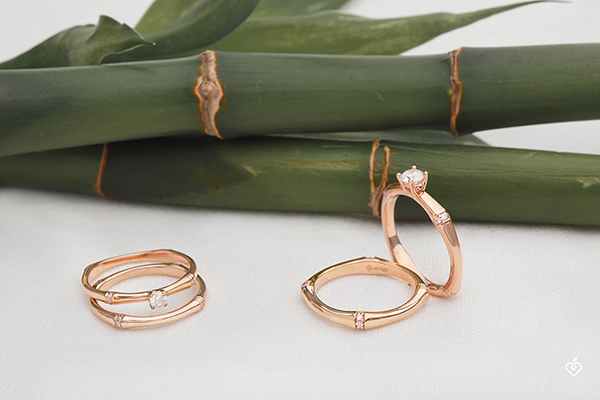 Customer reviews (10)
With over 98% satisfaction and 40 000 orders a year, our customers speak for us.»
Edwin, Managing Director
Customer reviews about this product
| | |
| --- | --- |
| BenoîtLouvain-la-neuve | « Il est magnifique » |
| VirginieBouffignereux | « Parfait fidèle à la description » |
| LudovicPréverenges | « Comme attendu. Très beau bijou et de bonne qualité. » |
| StephanLugano | « Très beau, elle ne l'a pas encore reçu. » |
| TobiasNeustadt | « Absolut sein Geld wert » |
| Hans-jürgenEssen | « Guten Tag.Ihre Webseiten sind sehr gut.Sie vermitteln edlen Schmuck zu kaufen.Aufgrund meines Alters habe ich ich in kurzer Zeit zwei Dinge. Und eine Kette mit Anhänger gekauft. Den Preis der Ringe jeweils 590€, rechtfertig eigentlich entsprechende Ausfertigung.Ihre Mitarbeiter, die diese Ringe herstellen mussten tuen mir wirklich leid.und der Graveur erst recht. Habe diese Personen ihre Finger noch . Ihre Bilder vermitteln gewohnten Ringschmuck, naja und die Ahnung über Gewicht bei Schmuck auch nicht,geschweige der Diamanten.Aber als ich die beiden Ringe imAbstand von zwei Tagen geliefert bekommen habe, dachte ich und meine beste , es wären Ringe aus dem Kaugummiautomat. Den Ring ,den ichWeihnachten 2019 gekauft habe verdient den Namen Ring.Bin gespannt , wie die Kette ,die ich heute Abend bezahle, rüber kommt.Wir sind von der Passgenauigkeit und der Gravur begeistert.Der Rest ist für uns nicht akzeptabel und ist für uns kein Futter um noch mal einen Ring bei ihnen zu kaufen. Trotzdem bleiben sie gesund.Es grüßt von Herzen der enttäuschte. » |
| NathalieCergy | « bijoux magnifique et superbe et raffinée » |
| Jean-michelLe Cannet | « parfait » |
+ reviews of this model
Mask opinions
Guarantees
Every day I make sure every customer is totally satisfied.»
Sabrina, Customer Service Manager
Price
Security and Delivery
Warranty and Returns
"Committed", our vision of respect