All our BLACK FRIDAY offers are already available | Right of return extended to january 14th 2022.
Ring Enchanted Garden - Braid - white gold - 18 carat
Description
A ring composed of golden leaves braided on one half of the ring. Perfect for an original and refined wedding ring or ring to combine with other rings
White Gold (18K Gold = 750/1000): 2.43 g.
+ Measure
Why gold and diamond symbolize eternity?
Technical information
Quality is my absolute priority throughout the manufacturing process. Dozens of quality tests are carried out on each jewel»
Laurent, Production Director
Excellence at each step of the manufacturing process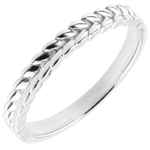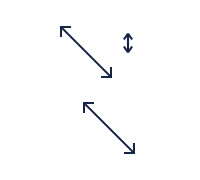 Top width: 2.9 mm
Top thickness: 1.5 mm
Bottom width: 2.5 mm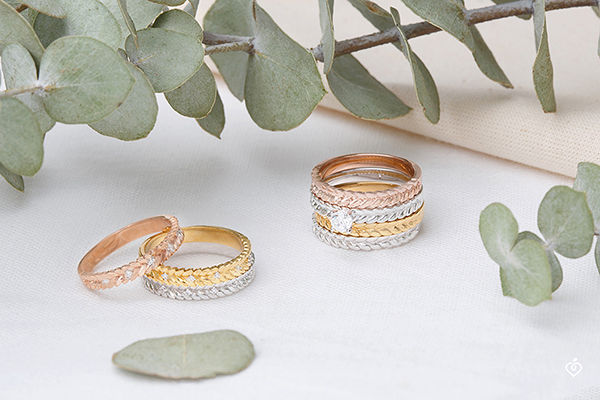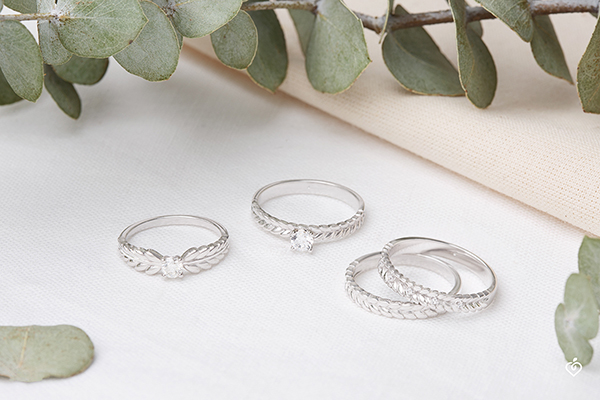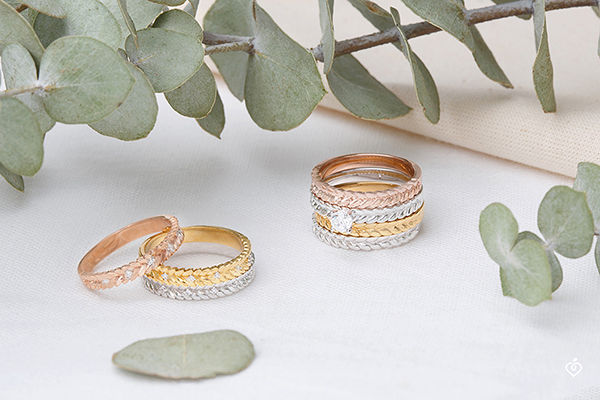 Customer reviews (45)
With over 98% satisfaction and 40 000 orders a year, our customers speak for us.»
Edwin, Managing Director
Customer reviews about this product
| | |
| --- | --- |
| AnneDoncaster | « Really loved it and fitted perfect. » |
| JulieYork | « Very, very pleased » |
| RebeccaWorkington | « Amazing quality » |
| JoanneMontastruc La Conseillere | « Je suis absolument ravie !La bague correspond à la description donnée, elle est moderne et bohème. » |
| EnriqueCadiz | « Bonito diseño para un uso diario » |
| GiselaSaarbrücken | « Ich finde den Ring sehr schön. Er passt ausgezeichnet zu meinem Eherong. » |
| CatherineGiromagny | « Super c'est absolument ce que je désirais » |
| Sasa Brescia | « Si presenta molto bene e la lavorazione e perfetta nei dettagli. » |
+ reviews of this model
Mask opinions
Guarantees
Every day I make sure every customer is totally satisfied.»
Sabrina, Customer Service Manager
Price
Security and Delivery
Warranty and Returns
"Committed", our vision of respect