Right of return extended to january 14th 2022.
Folding Heart Bracelet - 3 golds
Description
The heart, an icon of jewelery, revisited by Edenly in an origami version where the 3 golds enlace with originality and elegance. A declarative bracelet,portraying softness or passion, delicately attached to the wrist.
Three golds (9K Gold = 375/-): 1.4 g.
+ Measure
Why gold and diamond symbolize eternity?
Technical information
Quality is my absolute priority throughout the manufacturing process. Dozens of quality tests are carried out on each jewel»
Laurent, Production Director
Excellence at each step of the manufacturing process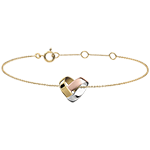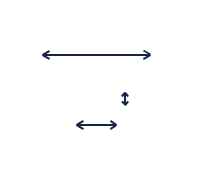 Diameter: 62 mm
Pattern thickness: 7 mm
Width: 8 mm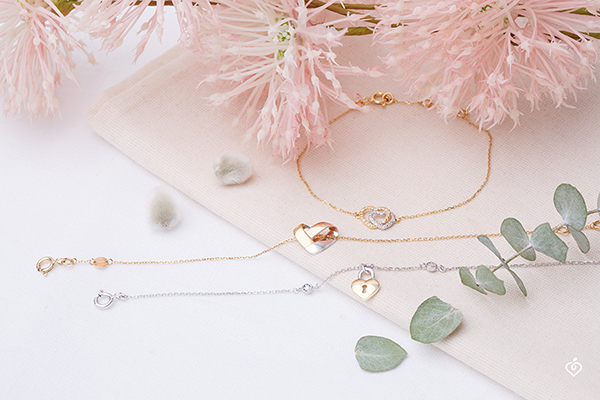 Customer reviews (15)
With over 98% satisfaction and 40 000 orders a year, our customers speak for us.»
Edwin, Manager director
Customer reviews about this product
| | |
| --- | --- |
| TerenceSt. Helens | « Great quality at a good price. » |
| ColinMaghera | « Looks lovely - a bit smaller in reality than it looked on website » |
| SalomeWertach | « Sehr schön allerdings stimmt für mich persönlich das Größenverhältnis zwischen Armband und Herz bei dem bestellten Schmuckdtück nicht. » |
| SebastienCollÉgien | « Très beau bijou conforme à la description sur le site » |
| JonathanIvry Sur Seine | « Superbe, en adéquation avec ce qui est présenté sur le site » |
| VittorioTalsano | « BELLI » |
| NoraFabrègues | « Parfait » |
| StephanieBilly Montigny | « Il est parfait » |
+ reviews of this model
Mask reviews
Guarantees
Every day, I make sure every customer is totally satisfied.»
Sabrina, Customer Service Manager
Price
Security and Delivery
Warranty and Returns
"Committed", our vision of respect