Some magnificent necklaces to please you and those around you.
Our Necklace Jewellery
The
necklace
is a subtle and delicate piece of
jewellery
, ideal for any
present
.
Gold Necklace Jewellery
Gold
necklace jewellery
is the finishing touch to any outfit,
finery
for the neck sitting gracefully on the neckline.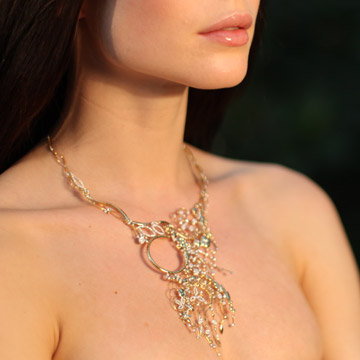 Edenly Necklace Jewellery 



Our
gold necklaces
are guaranteed for a year, and will be delivered to you in a sublime case.
Our range of
golden
necklace jewellery
will grace you with their elegance and sparkle.