The Ethical Origin and Quality of Our Diamonds
Edenly diamonds are certified, natural diamonds that meet the highest standards of quality, providing you with exceptional colour and brilliance.
We only select colourless diamonds (from D to H, internationally) that are and perfect to the naked eye (from F to SI). As always, at Edenly, we respect the Kimberley Process, which guarantees that our diamonds come from legal sources and are not the product of armed conflict.
For each of our jewellery pieces, we provide you with a certificate indicating the weight and quality of your diamond. For your custom-made creations with a diamond greater than 0.30 carat, a certificate of the IGI (International Gemological Institute) will also be delivered to you.
Color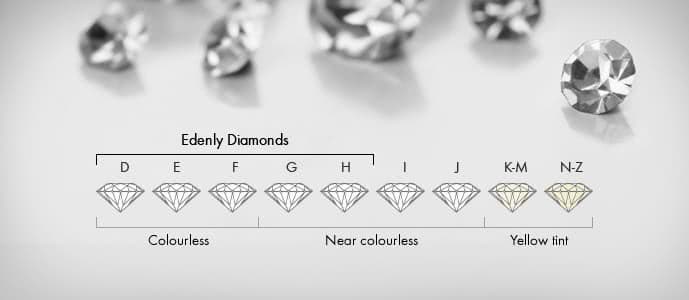 Clarity