Edenly has a relationship with the Cofidis group and its site 1euro.com to offer you credit for your payment.
Split Payment As You Wish With Credit
Thanks to the 1euro.com mode of payment, you can finally treat yourself and manage your purchases in several instalments. You can choose 3x, 5x, 20x or from just 20 euros per month!

It is very simple to use:

1. Place your order on edenly.com 
2. Select 1euro.com as your mode of payment
3. Choose your form of payment: 3x, 5x, 10x or 20x
4. Fill in the form on 1euro.com
For example, for a payment in three parts for a
diamond wedding ring
at 1290 euros: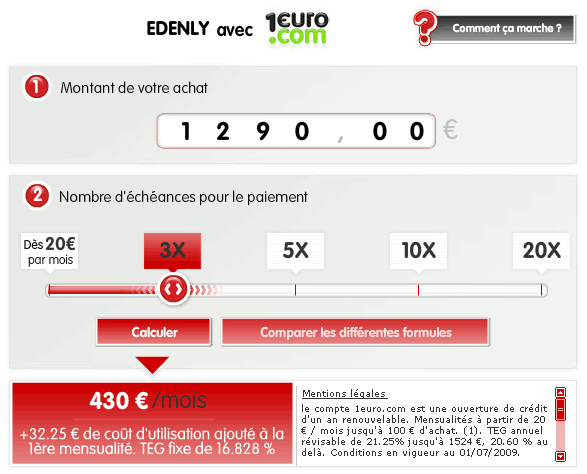 If you have any questions, please do not hesitate to contact one of our advisers on 00 800 7000 7000 or 0800 915 026 (freephone).