Right of return extended to january 14th 2022.
Weddingrings Saturn - Trilogy - three golds and diamonds - 9 carat
Description
The balanced combination of the three colors of gold: white, yellow and rose accentuated by a diamond paving for a unique and timeless combination.
5 diamonds : 0.036 carat - Three golds (9K Gold = 375/-): 2.5 g.
+ Measure
Why gold and diamond symbolize eternity?
Technical information
Quality is my absolute priority throughout the manufacturing process. Dozens of quality tests are carried out on each jewel»
Laurent, Production Director
Excellence at each step of the manufacturing process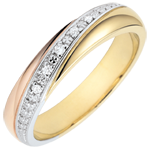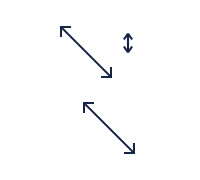 Top width: 4 mm
Top thickness: 2 mm
Bottom width: 3 mm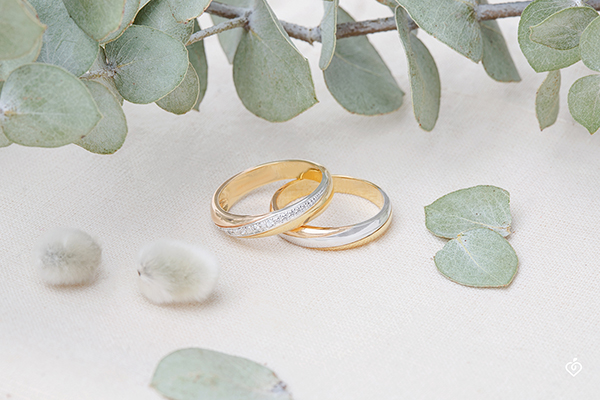 Customer reviews (147)
With over 98% satisfaction and 40 000 orders a year, our customers speak for us.»
Edwin, Manager director
Customer reviews about this product
| | |
| --- | --- |
| KarenElgin | « The ring I bought was my wedding ring. I am absolutely in love with it. Truly beautiful. Fits like a dream. And I can't wait to wear it forever after my July wedding. » |
| ThomasHeillecourt | « This is great and matches all our expectations for both the engagement ring & wedding banks. » |
| MicaelaChamoson | « Conforme la photo » |
| Johanne Lanoraie | « Il est magnifique! » |
| AlbertoSotto Il Monte Giovanni Xxiii - Bg | « Entrambe le fedi di matrimonio da me acquistate sono perfette e di ottima fattura. Ottimo il rapporto qualità prezzo anche se non sono uno specialista del settore. Ringrazio per le informazioni che mi avete inviato durante la lavorazione e che hanno seguito fino al ricevimento puntuale dei due gioielli » |
| TiphaineBernay Vilbert | « Le bijou est conforme aux images mise sur le site. Parfait j'adore mon alliance. » |
| Emmanuel Et SandrineAles | « Très bien, conforme à la présentation. » |
| Kateryna Mandelieu-la-napoule | « Bonne qualité ,Une super - jolie bague » |
+ reviews of this model
Mask opinions
Guarantees
Every day, I make sure every customer is totally satisfied.»
Sabrina, Customer Service Manager
Price
Security and Delivery
Warranty and Returns
"Committed", our vision of respect