Right of return extended to january 14th 2022.
Ring Royal Saturn variation - yellow gold, white gold
Description
Two rings of yellow and jewelled white gold are circled by a pink rose ring for a luxurious voyage over Saturn.
29 diamonds : 0.27 carat - White and Yellow Gold (18K Gold = 750/1000) : 5.3 g.
+ Measure
Why gold and diamond symbolize eternity?
Technical information
Quality is my absolute priority throughout the manufacturing process. Dozens of quality tests are carried out on each jewel»
Laurent, Production Director
Excellence at each step of the manufacturing process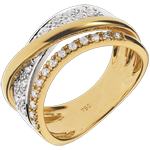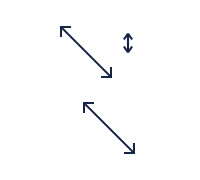 Top width: 10 mm
Top thickness: 4 mm
Bottom width: 6 mm
Customer reviews (26)
With over 98% satisfaction and 40 000 orders a year, our customers speak for us.»
Edwin, Manager director
Customer reviews about this product
| | |
| --- | --- |
| RaymondMiddx | « When we ordered this ring it was the one that stood out for us » |
| JeromeSaint Leu La Foret | « Une très jolie bague » |
| LaetitiaLaval | « plutot satisfaite » |
| SylvainDraguignan | « Je pense qu'il est superbe : mon objectif a été atteint en lui faisant très plaisir en lui offrant cette bague. » |
| AlainSaint Siffret | « Les deux alliances sont parfaites » |
| JeromeColombes | « elle était ravi :-) » |
| BalazsIbiza | « perfecto » |
| RudolfÖsterreich | « Schönes Geschenk für meine Freundin » |
+ reviews of this model
Mask opinions
Guarantees
Every day, I make sure every customer is totally satisfied.»
Sabrina, Customer Service Manager
Price
Security and Delivery
Warranty and Returns
"Committed", our vision of respect