All our BLACK FRIDAY offers are already available.
Description
The balanced combination of three golds with a luxurious diamond paving. This ring in three golds and diamonds can be a wedding ring or an exceptional gift
29 diamonds 0.307 carat - 3 golds (18K Gold = 750/1000). 4.3 g.
+ Measure
Collection Saturn
We wanted to represent the various cycles existence;which when put together, create a unique life for each and everyone.»
Sarah, Design Director
Why gold and diamond symbolize eternity?
Technical information
Quality is my absolute priority throughout the manufacturing process. Dozens of quality tests are carried out on each jewel»
Laurent, Production Director
Excellence at each step of the manufacturing process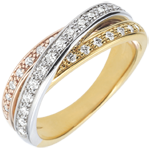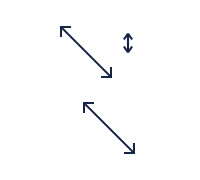 Top width: 6 mm
Top thickness: 3 mm
Bottom width: 3 mm
Guarantees
Every day I make sure every customer is totally satisfied.»
Sabrina Ouarti, Customer Service Manager
Price
Security and Delivery
Warranty and Returns
"Committed", our vision of respect
Customer and press reviews
>
Customer and press reviews
With over 98% satisfaction and 20 000 orders a year, our customers speak for us.»
Edwin, Managing Director
Customer reviews about this product
See more customer reviews on this model
PICTURES OF WORN JEWELLERY FROM THE COLLECTION ON INSTAGRAM
@edenly_jewellery
OUR COLLECTION PRESS RELEASE
See all press recommendations
This jewel is part of: