All our BLACK FRIDAY offers are already available | Right of return extended to january 14th 2022.
Ring Enchanted Garden - Diamond Braid - white gold - 18 carats
Description
Delicate diamonds slide into a bed of braided gold in this white gold ring. This piece can be worn as a standard ring or as a refined, romantic wedding ring.
5 diamonds : 0.025 carat - White gold (18K Gold = 750/-): 2.43 g.
+ Measure
Why gold and diamond symbolize eternity?
Technical information
Quality is my absolute priority throughout the manufacturing process. Dozens of quality tests are carried out on each jewel»
Laurent, Production Director
Excellence at each step of the manufacturing process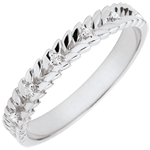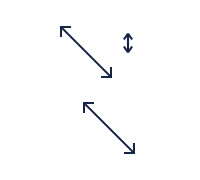 Top width: 3 mm
Top thickness: 1 mm
Bottom width: 3 mm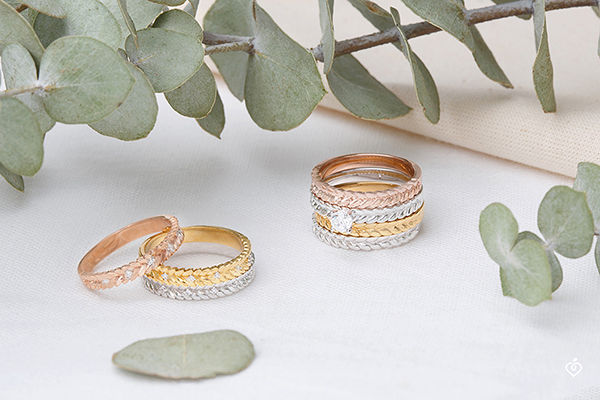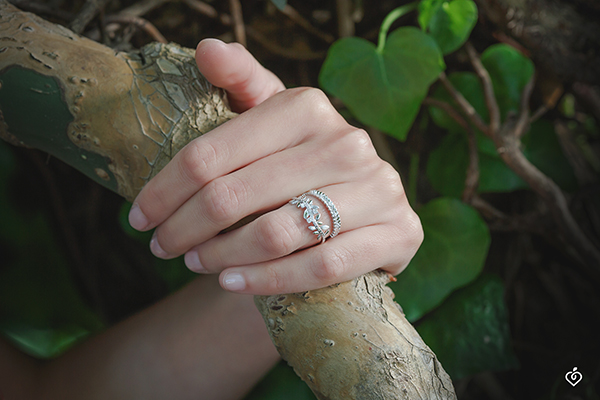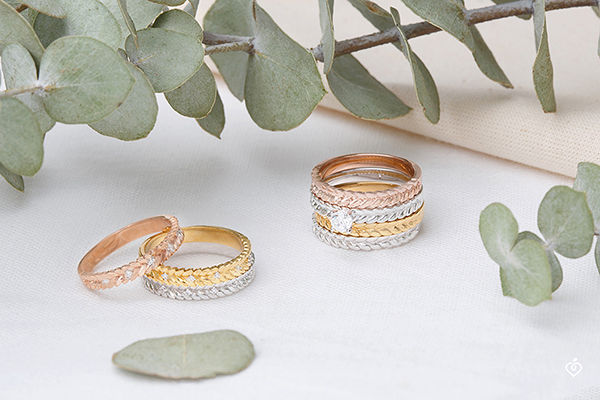 Customer reviews (62)
With over 98% satisfaction and 40 000 orders a year, our customers speak for us.»
Edwin, Managing Director
Customer reviews about this product
| | |
| --- | --- |
| Marie ChristineCompiegne | « Très joli, conforme à la photo,Pas déçue » |
| YohannBormes Les Mimosas | « Très jolie » |
| SylvainRohr | « Bijoux conforme au produit décrit. » |
| WilliamAltkirch | « elle a adoré » |
| Mélanie Chappes | « Trop belle » |
| KarinSchwendi | « Ich liebe diese Zartheit der Schmuckstücke von "Verzauberter Garten" und es wird sicher für den Ring noch die eine oder andere Ergänzung geben. » |
| SimonBerlin | « Mafnifique » |
| AudreyRemilly Aillicourt | « Nos alliance sont superbes et de très bonne qualités » |
+ reviews of this model
Mask opinions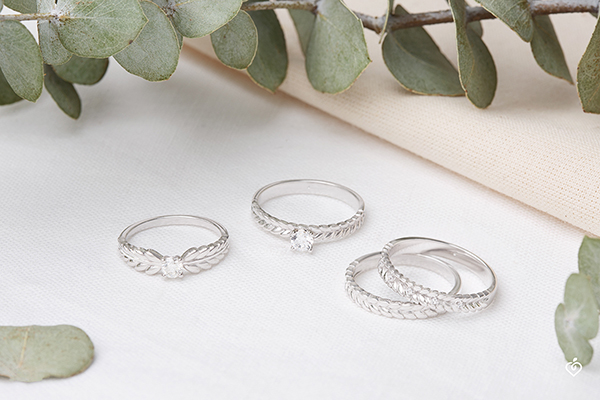 Guarantees
Every day I make sure every customer is totally satisfied.»
Sabrina, Customer Service Manager
Price
Security and Delivery
Warranty and Returns
"Committed", our vision of respect