Order until midnight on December 21st to ensure your delivery before Christmas.
Necklace Genesis - Rough diamond white gold - 9 carat
Description
La forme d'octaèdre du diamant brut est déclinée en or et pavages de diamants pour rendre hommage à sa forme brute et originelle. Ce collier a été vu dans le clip Inch'Allah de Grand Corps Malade.
Avec chaîne or 9 carat de 42cm avec rallonge de 3cm.
20 diamants : 0.082 carat - Or blanc (9 carat = 375/1000) : 2.81 g.
+ Measure
Why gold and diamond symbolize eternity?
Technical information
Quality is my absolute priority throughout the manufacturing process. Dozens of quality tests are carried out on each jewel»
Laurent, Production Director
Excellence at each step of the manufacturing process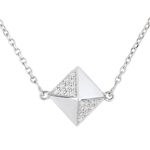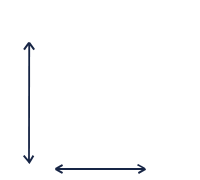 Pattern thickess: 11 mm
Pattern width: 11 mm
Customer reviews
With over 98% satisfaction and 40 000 orders a year, our customers speak for us.»
Edwin, Manager director
Guarantees
Every day, I make sure every customer is totally satisfied.»
Sabrina, Customer Service Manager
Price
Security and Delivery
Warranty and Returns
"Committed", our vision of respect