All our BLACK FRIDAY offers are already available | Right of return extended to january 14th 2022.
Diamond and Ruby Kiona Earrings
Description
Two precious movements of gold, diamonds and rubies fit for a princess will illuminate your femininity with grace.
6 diamonds: 0.03 carat - White gold and yellow gold (9 carats = 375/1000): 0.95 g.
Rubies: 8 - Total: 0.81 carat
+ Measure
Why gold and diamond symbolize eternity?
Technical information
Quality is my absolute priority throughout the manufacturing process. Dozens of quality tests are carried out on each jewel»
Laurent, Production Director
Excellence at each step of the manufacturing process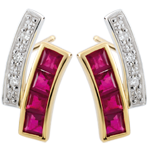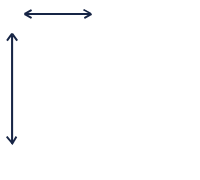 Thickess: 12.2 mm
Width: 6 mm
Customer reviews
With over 98% satisfaction and 40 000 orders a year, our customers speak for us.»
Edwin, Managing Director
Customer reviews about this product
| | |
| --- | --- |
| GeorgesGardanne | « qu'il est sublime » |
| ChristopheVal De Fier | « Pour ma part : je suis globalement satisfait, mis à part les 'petits' diamants qui ne brillent presque pas, et qui du coup privent les boucles d'oreilles de l'éclat que j'imaginais. Je suis un peu déçu de ce point de vu particulier.Pour la personne à qui ce bijou est destiné : je ne sais pas encore, car il s'agit d'un cadeau de Noël qui sera donc découvert le 25/12. » |
| SilviaBerlin | « Entspricht meiner Vorstellung » |
| CedricBruxelles | « Bonne qualitee, bonne qualitee des pierres » |
Guarantees
Every day I make sure every customer is totally satisfied.»
Sabrina, Customer Service Manager
Price
Security and Delivery
Warranty and Returns
"Committed", our vision of respect