Attention less than 1 day to be able to order all the products available for Christmas.
Description
The precious pupil is symbolized by a marquise cut blue topaz enthroned in the center of this delicate mounting of yellow gold. It is surrounded by two sublime diamonds that are like tears that have been forever frozen.
A sparklingly beautiful ring to wear alone or to stack as you wish.
Dimensions of central stone : length: 5mm - width: 2.5mm.
2 diamonds : 0.03 carat - White gold (9K Gold = 375/-): 0.62 g.
Diamond white : 2 - Blue Topaze : 1 - Total : 0.16 carat
+ Measure
Collection Regard d'Orient
This collection bring us into the wild, inviting and fascinating coloured Far East.»
Sarah, Design Director
Why gold and diamond symbolize eternity?
Technical information
Quality is my absolute priority throughout the manufacturing process. Dozens of quality tests are carried out on each jewel»
Laurent, Production Director
Excellence at each step of the manufacturing process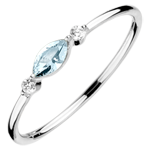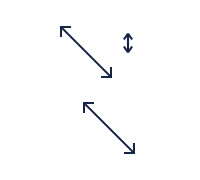 Top width: 2.4 mm
Top thickness: 2.4 mm
Bottom width: 1 mm
Guarantees
Every day I make sure every customer is totally satisfied.»
Sabrina Ouarti, Customer Service Manager
Price
Security and Delivery
Warranty and Returns
"Committed", our vision of respect
Customer and press reviews
>
Customer and press reviews
With over 98% satisfaction and 20 000 orders a year, our customers speak for us.»
Edwin, Managing Director
Customer reviews about this product
Parfait ! Produit conforme, très bien présenté et reçu rapidement. Que du positif !

Jonathan, Montrouge

Es una joya fina y delicada. Pero muy bonita

Lara, Muros De Nalon

Tres bien..beaucoup plu...

Nadine, Bretigny Sur Orge

Sehr süß der Schmuck.

Ronny, Tangerhütte Ot Lüderitz
See more customer reviews on this model
PICTURES OF WORN JEWELLERY FROM THE COLLECTION ON INSTAGRAM
@edenly_jewellery
This jewel is part of: