With free ring resizing and 60 days to try on and return your piece of jewellery to us for a refund or exchange if it does not fit, you can always place your Edenly order with peace of mind.
To easily find your finger size, try the method below.
Simply choose a standard size (women's 52, men's 62), or another size that is available immediately, and you will have 60 days to return the jewellery to us for a free size change.
USE A ONLINE RING MEASURER
+
PRINT A RING SIZER
+
Another way to determine your ring size quickly is to print a ring sizer and put one of your rings on it.
Once your ring sizer is printed out, start by measuring the 10 cm benchmark located at the bottom of the page in order to check whether your ring sizer is printed to the correct scale. Each circle matches with the inner diameter of the ring and the number inside the circle indicates its size. In order to know your size, take a ring you already own and look for the matching diameter on the ring sizer. The circle should be closely stuck to the inner circle of the ring but it should still be visible inside your ring.

If you hesitate between two sizes, we advise you to choose a bigger size rather than a smaller one and to contact our customer service.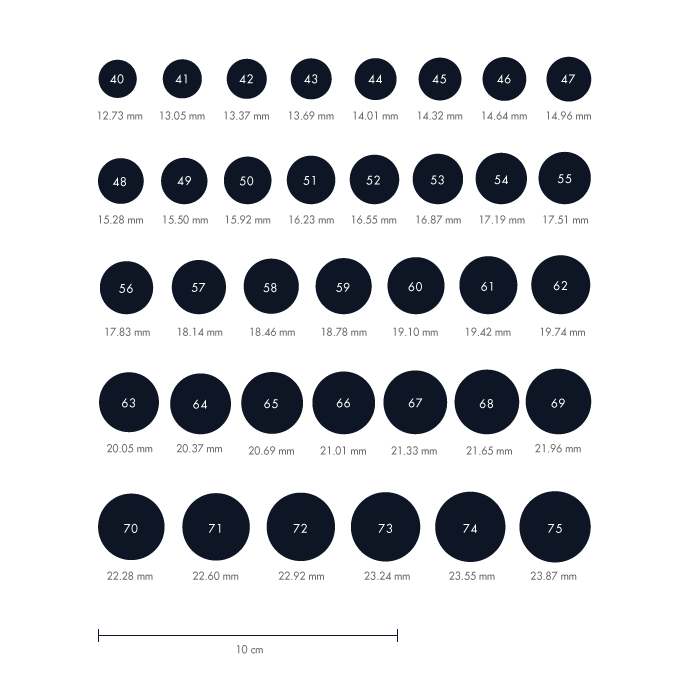 MEASURE THE RING
+
You need a ring that fits the finger on which the new ring will be and a ruler. You also need to measure the inner diameter of the ring, without taking its edges into account. Afterwards refer to the size correspondence table.
TIPS
If you're unsure about two sizes, choose the larger one! Fingers have the tendency to swell during summer or with age.

If despite our advice the size doesn't fit you,ring size substitution is offered.

The most common size for women is 52 and 62 for men.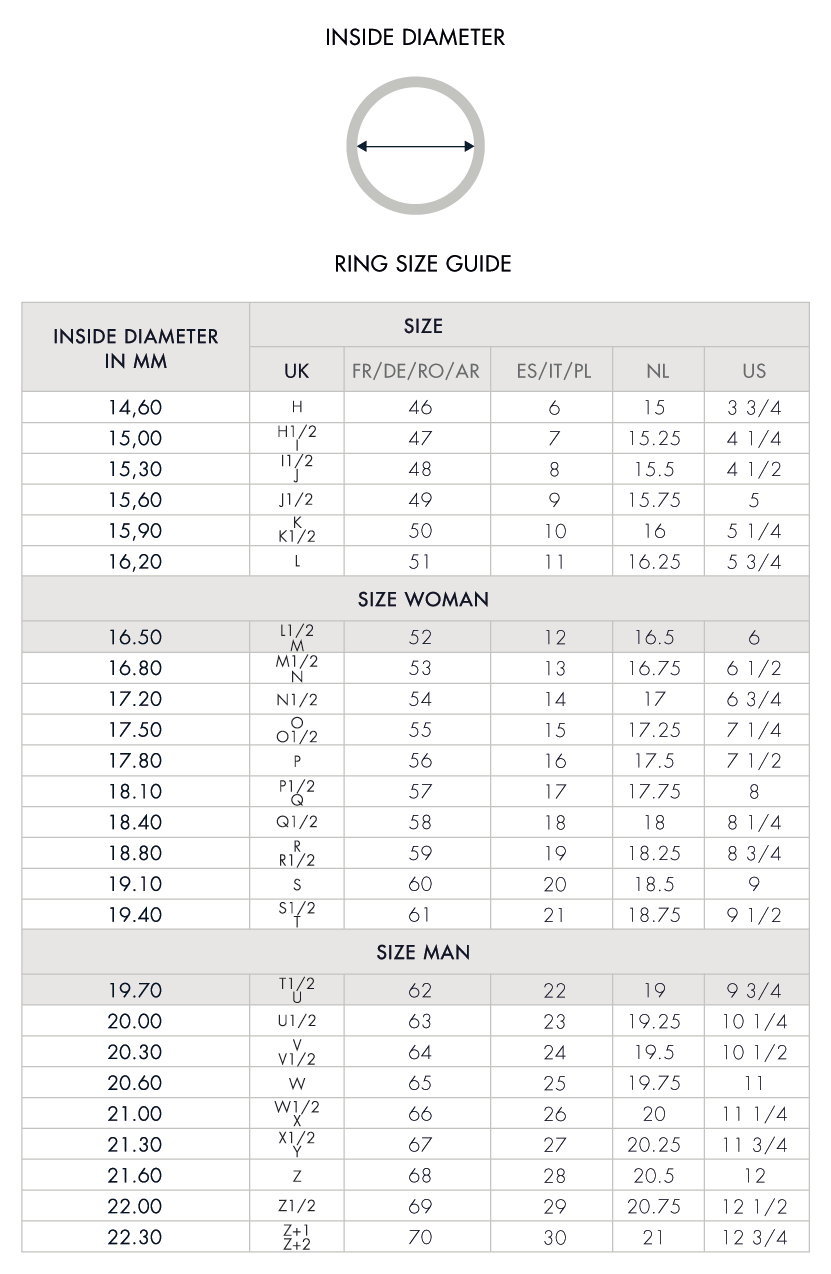 ORDER OUR RING SIZER
+
You still don't know your ring size? Or perhaps you want to offer a ring to someone but you don't know their ring size? We offer you several simple ways to find out your size.


---
You haven't found your size? Or would you like to be assisted? Contact our customer service.