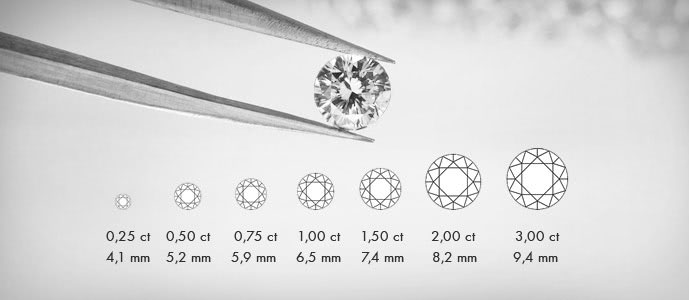 Edenly provides with each of its jewels a certificate of authenticity indicating the weight and the quality of the diamonds of its pieces.
For jewelery with a diamond of more than 0.3 carat, a G.I.A. (The Gemological Institute of America) will automatically be provided to you free of charge. This certificate awarded by one of the most prestigious and internationally recognized laboratories is a guarantee of quality and authenticity. Once inspected, the diamond is then delivered and in some cases with a laser inscription of the certificate number on the rounder. Each diamond is accompanied by a printed certificate which has all its characteristics. Requesting such a certificate is sometimes very expensive (several hundred euros), it is not done systematically on diamonds of less than 0.3 carats
For certain cuts of particular stones (marquise cut for example), or very large stones, an IGI institute (International Gemological Institute) or HRD certificate can in certain cases be provided to you as double guarantee. These are so-called "closed" certificates in which the diamond is sealed in a transparent polyester box. But for this to be done, there has to be a written request to the laboratory.