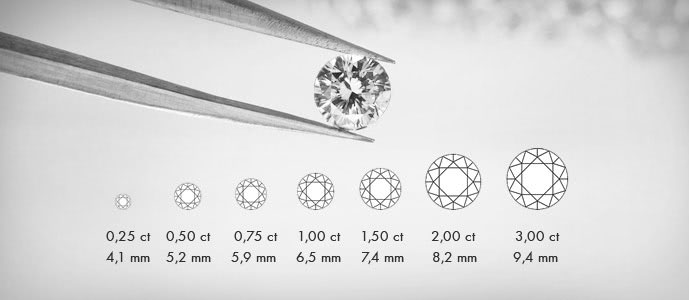 This information indicates the weight of the stones in the jewel and is expressed in carats. Edenly supplies a certificate of authenticity with each piece of jewellery, indicating the weight and quality of the diamonds in its creations.
A G.I.A. (Gemological Institute of America) certificate is available for a fee (several hundred euros).A G.I.A. (Gemological Institute of America) certificate, at a cost of several hundred euros, can be requested from our customer service department.
This certificate, issued by one of the world's most prestigious laboratories, guarantees quality and authenticity. Once the diamond has been appraised, it is delivered in an envelope, sometimes with the certificate number laser engraved on the roundel. A printed certificate accompanies the diamond, listing all its specific characteristics. This certificate is sometimes costly (several hundred euros), so it is not systematically requested for diamonds weighing less than 0.3 carats.
For certain cuts of particular stones (marquise cut, for example), or very large stones, a certificate from the I.G.I. (International Gemological Institute) or H.R.D. may, in some cases, be provided as a double guarantee. These are so-called "closed" certificates, in which the diamond is sealed in a transparent polyester box. For this, however, a written request to the laboratory is required.